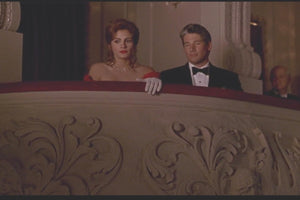 Intro and Overview --The Idea of Opera in Movies
Sunday, August 2nd, 5:00 PM NY Time 

All videos are available for download only; they are not available to stream. 
Videos are meant for home entertainment use only. No part of the video can be posted, sold, or used for other means without prior permission.
This video is over an hour long and introduces the topics we'll see more of in the rest of the webinar series. What does opera stand for in film? How have movies defined what we think of as opera and the opera world?
Special Guests: Joseph Calleja & Du Yun
Films discussed include: A Night at the Opera (Wood), Song of Freedom (Wills), Amadeus (Forman), Diva (Beineix), Pretty Woman (Marshall), Hannah and her Sisters (Allen)
FREE PLAYLIST (You will need a Spotify account.)