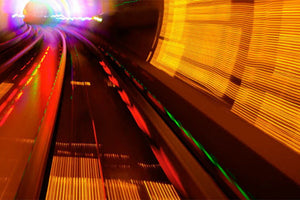 Session #8: The Recent Past, Today, and Tomorrow… "What IS Reality Anyway, Man?"
Saturday June 20th 5:00 PM NY Time
All videos are available for download only; they are not available to stream. 
Videos are meant for home entertainment use only. No part of the video can be posted, sold, or used for other means without prior permission.
New operas continue to be created at a rate that would have made our ancestors gag with envy, despite (or because of) a lack of consensus about the one "right" way to write them. There are new ways to savor the old art form, and traditional ways to experience it are challenged by new realities. How will the art form – and its audience – evolve into tomorrow?
Special Guest: Susanna Phillips
Meet our guests.
Featured Cocktail: The Minimalist Mule, by Hunter Thore
Free Playlist (You will need a Spotify account.)