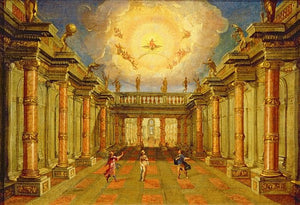 The Baroque – The Theater of Art, Sexuality, and God 
Tuesday June 9th 7:30 PM NY Time
All videos are available for download only; they are not available to stream. 
Videos are meant for home entertainment use only. No part of the video can be posted, sold, or used for other means without prior permission.
The so-called "Age of Reason" sought extreme measures to reconcile the split between Art and Nature, and some of their operatic creations (e.g., the box office, warped time, and outlandish celebrity singers) continue to define life in our day
Special Guest: Anthony Roth Costanzo
Meet our guests.
Featured Cocktail: The Castrato, by Hunter Thore
Free Playlist (You will need a Spotify account.)